Donald Luxton
& Associates Inc.
Cultural & Heritage
Resource Management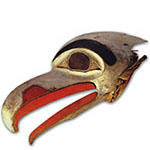 Donald Luxton & Associates Inc. is the foremost cultural and heritage resource management firm in Western Canada, with offices in Vancouver, Victoria, and Calgary. We are acknowledged leaders in the provision of progressive and practical solutions to the complicated and evolving issues that surround cultural resource management and heritage conservation today.
Contact Donald Luxton
& Associates Inc.
Vancouver Office
1030-470 Granville Street
Vancouver, BC V6C 1V5
T 604 688 1216
carol@donaldluxton.com
Vancouver Island Branch
4994 Echo Drive
Victoria, BC V9E 2H9
T 778 678 7994
penny@donaldluxton.com
Prairie Branch
1407 26A Street
Calgary, Alberta T3C 1K9
T 403 808 1578
laura@donaldluxton.com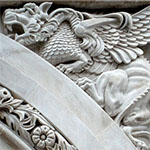 Attention: You are viewing a radically simplified version of this website. For a greatly enhanced experience, install the Flash Player.